Soft brand for women to find home within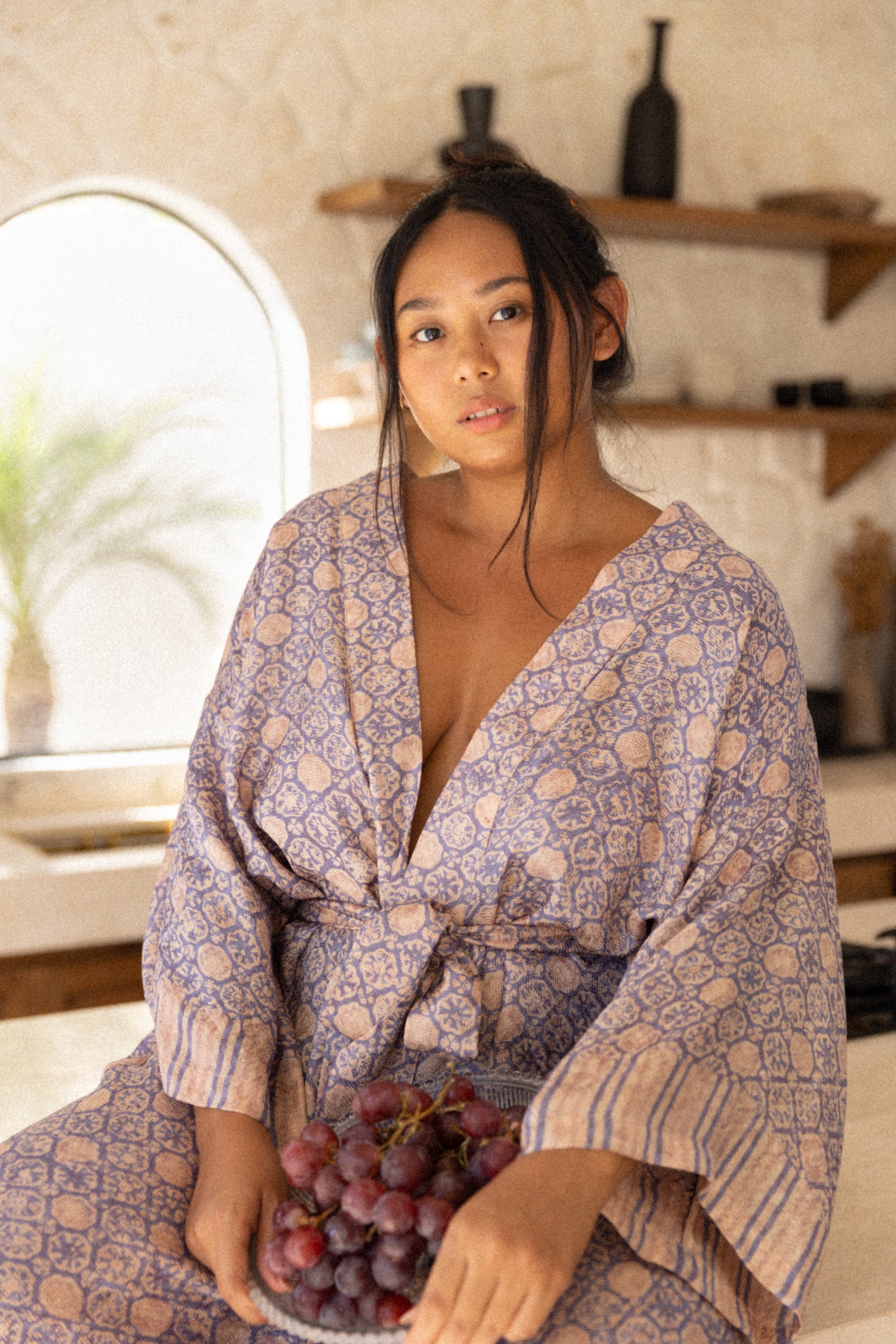 our purpose
A soft brand for women which invites us to find home within ourselves. Inspired by the authentic culture and ancient wisdom of Indonesia. We want our products to give you a feeling of softness, elegance and feminity. We hope to guide you a little extra by sharing small rituals and daily practices.
We want our products to embrace all women, including our beautiful curves and sizes. A long kimono that is wide enough to wrap fully around your body. A meditation pillow with a slightly bigger seat for the big bums.
We got you all covered!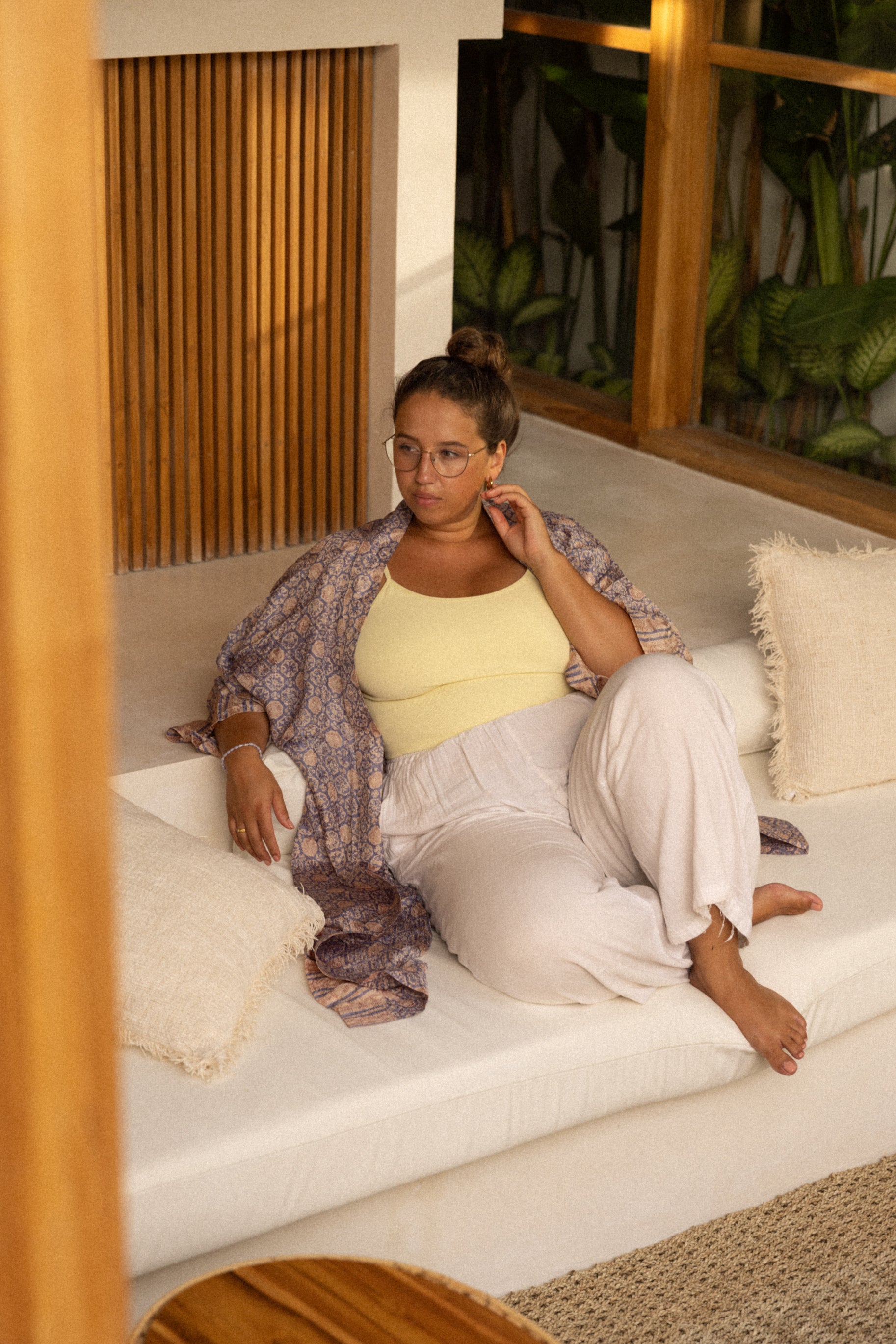 Our founder
Finding home has been an ongoing journey for founder Alessa Joseph. By tracing her ancestral roots she got inspired by the ancient wisdom, rituals and crafts from Indonesia. Through these small rituals and daily practises she discovered that there is only one place to find home: within. This became her soul purpose: to inspire other women to find home within.
As well as knowing where you are rooted, expressing love and compassion to your body is just as important. As a curvy women, this wasn't always easy. Finding the right fit, a kimono that fully wraps around your curves was tough. That's why including curvy women in her designs was a must.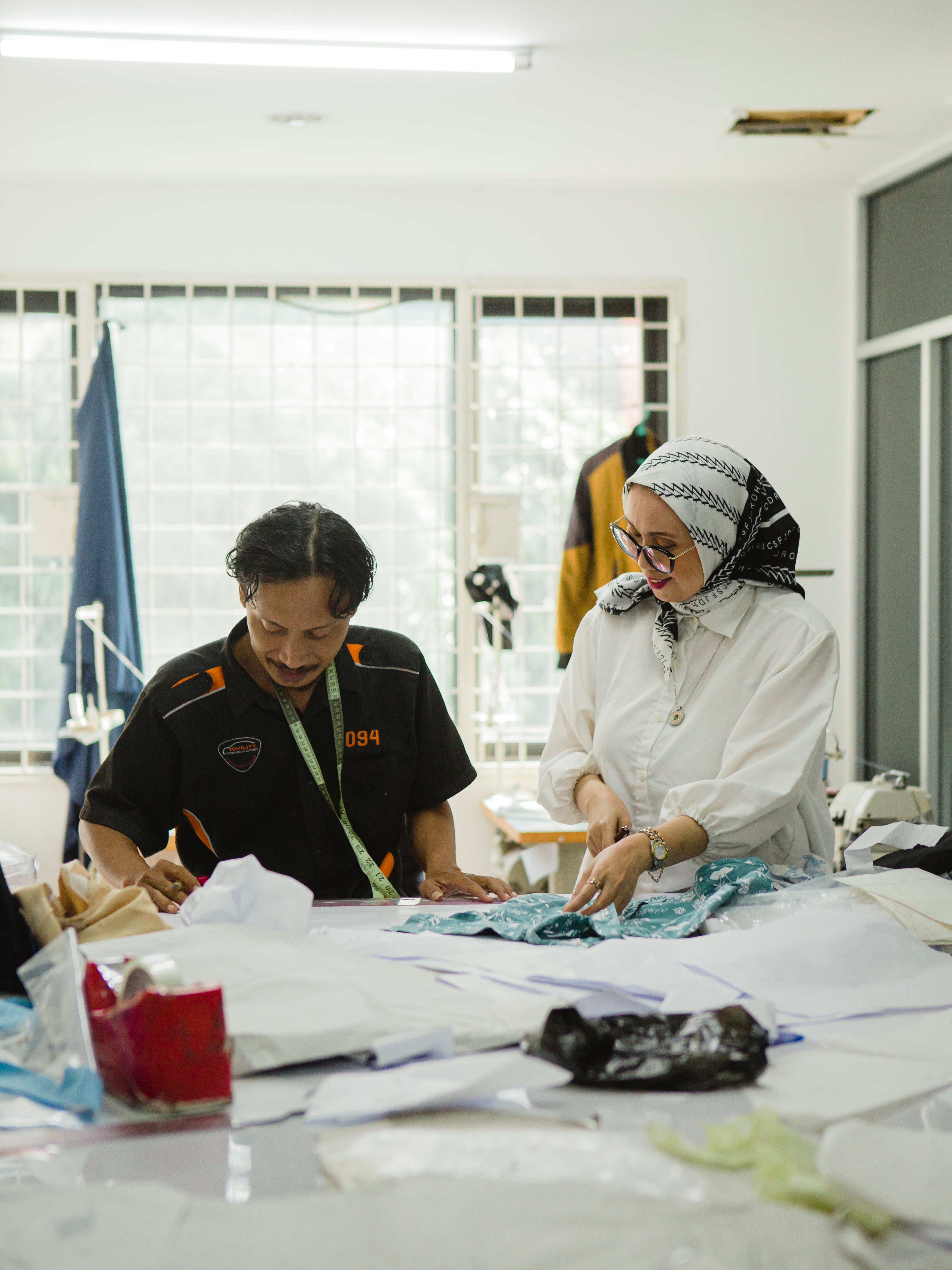 Sustainability
As a small brand, having a fully sustainable production chain is not yet reachable. In the meantime we work on the values which we can control:
We are a slow brand, which to us means small and honest productions with our long-term partners in Java. Our products are all-time classics and wearable through all seasons, moods and occasions.
All samples are designed in our atelier in Utrecht. Our kimono's are produced in our sewing atelier in Java. The meditation pillows are locally produced in Amsterdam in a social production atelier: Het Gildelab. We are closely in touch with our artisans and aim to visit them twice a year. Our personal connection with them means the world to us.
We exclusively work with authentic handstamped batik (cap) from Java. A slow and precise craft which is slowly getting competed by the fast fashion. By exclusively working with batik, we hope to support and spread this unique craft as cultural heritage from Indonesia.
Where possible we prefer working with eco-friendly materials like with our meditation pillows: which are filled with organic buckweat hulls.